We Work Harder and Smarter for Your Facility
Comprehensive Coating Solutions for Every Facility Challenge.
With a complete portfolio of high-performance coatings backed by the expert service of experienced facility representatives, The Paint Shoppes provide comprehensive and cost-effective solutions that minimize downtime and deliver superior value for your business or institution.
Fast and Knowledgeable Service
The Paint Shoppes facility representatives are among the most knowledgeable and experienced in the coating industry. Your representative is always available to help you choose the most effective and cost-efficient solutions for your facility.
Call your Paint Shoppes Representative for: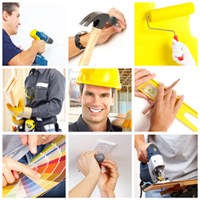 Product information, pricing and delivery
On-site specification assistance
Expert problem solving
Project estimates
Custom color specifications
On-site color consultations
Get it done right the first time. The Paint Shoppes has the right solution every time.