Design and Color Specialists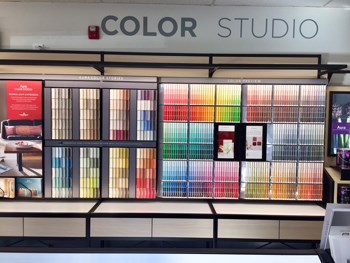 Color can have a profound affect upon us. Let one of our trained color consultants help you with your color choice. Whether choosing color for your home, office, or commercial environment, our color consultants can help you achieve the look and feel you desire to personalize your room with an on-site consultation.
Jessica Saben
Jessica is a true artist. Self-taught as well as long family traits in sketching, canvas painting, and murals. She has years of experience working with color, finding those undertones, matching colors, and creating beautiful color combinations. Working directly with clients, she designs for both residential, commercial, interiors, and exteriors. In addition to color, she is also experienced with wallpaper and window treatments. Schedule an appointment with her today!
Pamela A. Johnston
Pam has a career in residential, commercial and retail design. She is a graduate of The New England School of Art, Interior Design Program and a former allied Member of ASID. Pam is a flexible designer with a focused eye on achieving the needs of the client with the talent for blending creative, conceptual and artistic strengths into a project.