Design and Color Specialists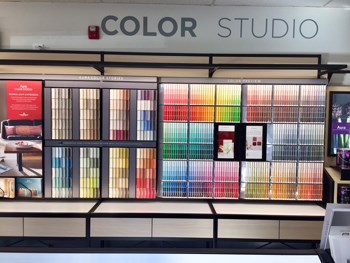 Color can have a profound affect upon us. Let one of our trained color consultants help you with your color choice. Whether choosing color for your home, office, or commercial environment, our color consultants can help you achieve the look and feel you desire to personalize your room with an on-site consultation.
Roberta Paolucci
Roberta completed her design studies in 1986 at the Hall Institute and has almost 30 years of experience in the color consulting business. Working directly with clients, designers and contractors she designs color palettes for both interior and exterior residential and commercial spaces. In addition she has experience in wall paper and window treatment specifications. Whether you would like to change the color of your kitchen or your entire home, Roberta can pull it together and make your vision into reality.
Pamela A. Johnston
Pam has a career in residential, commercial and retail design. She is a graduate of The New England School of Art, Interior Design Program and a former allied Member of ASID. Pam is a flexible designer with a focused eye on achieving the needs of the client with the talent for blending creative, conceptual and artistic strengths into a project.