The Bathroom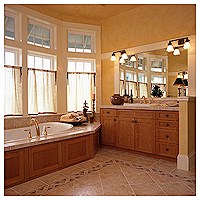 Due to the high moisture levels that are present within the bath, this space is prone to mildew and surfactant leaching. Therefore, it is recommended that you use Benjamin Moore Kitchen & Bath paint that contains mildew protection as well as stain resistance.
The Bedroom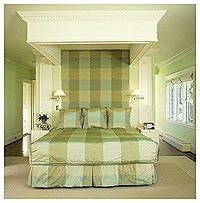 Bedrooms are typically low traffic rooms; therefore they do not require the same level of durability for paint finishes, as do other areas of the home. Regal Select Eggshell or Regal Select Matte are appropriate paints for the bedroom.
The Dining Room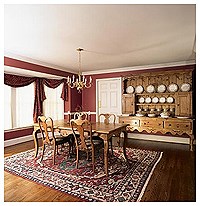 Highly used, active dining rooms require high quality paint that contains a higher sheen that can be easily cleaned.The new Aura paint by Benjamin Moore is an excellent choice for the walls and Advance Waterborne for the trim in this project.
The Kitchen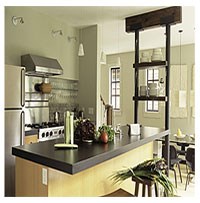 Kitchen paint requires selections that are hard working and focus on stain and grease resistance as well as washability. Benjamin Moore's Regal Select Semi Gloss or Moore's Kitchen & Bath Satin are good choice for your kitchen.
The Living Room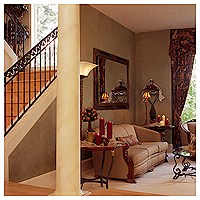 Eggshell paints are particularly desirable when living room spaces are used for family relaxation, as they contain low angle sheen combined with durabilty. Regal Select is a good choice due to it's good wash ability and stain resistance.
The Sunroom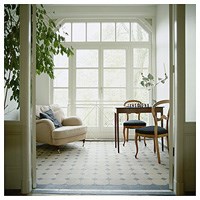 Since sunrooms 'encourage' sunlight to come into the room, the use of a 100% acrylic Waterborne paint is very desirable since they will have excellent color fade resistance. Aura is a excellent choice.