New Products
SCUFF-X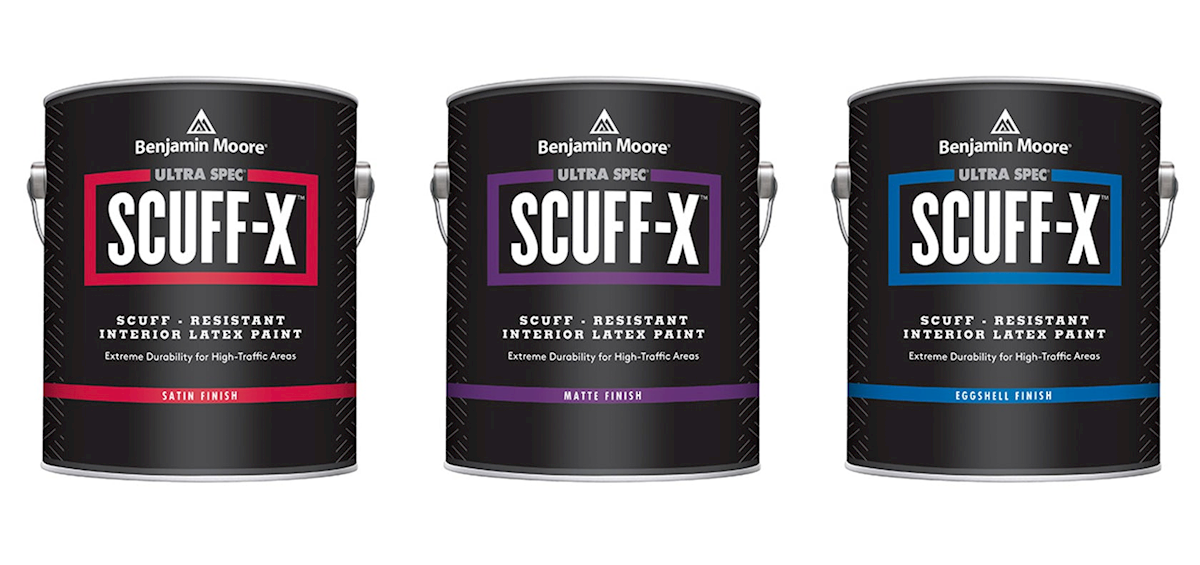 Ultra Spec® SCUFF-X® Interior Latex
A high-performance, one-component latex coating specifically engineered to deliver outstanding performance and protection for the toughest high-traffic areas in busy commercial spaces. This breakthrough product offers superior durability and scuff-resistant properties than traditional 2-component coatings, without the strong odor, pre-mixing, short pot-life and application difficulties related to similar products. This paint will retain its high-quality appearance much longer with minimal maintenance.
Proprietary scuff-resistance formula
Single-component Paint
Washable
Quick dry
Great touch-up
Spatter resistant
Easy application
Low odor
Qualifies for LEED® v4 credit
CHPS certified
Contains anti-microbial additives that inhibit the growth of mold and mildew on the surface of the
Recommended for:
For commercial applications. Ideal for high-traffic areas in commercial spaces such as school hallways, hospital waiting areas, hotels lobbies, retail fitting rooms, cafeterias, offices and conference rooms.

CENTURY – a new dimension in paint that builds upon the brand's legacy of craftsmanship, precision and beauty. Formulated to exceed the creative desires of the most exacting designers and environments, this innovative paint comes in a curated collection of 75 brand new colors that are brought to life with the first Soft Touch Matte finish.
Benjamin Moore has developed the most sophisticated palette in its class through a complex alchemy of art and science. Skilled craftsmen and chemists applied years of experience to the making of this ultra- premium paint. The resulting formulation is so intricately balanced it is only made in small batches that will be pre-mixed and sealed to ensure the truest color and experience in every can. The convergence of science and craftsmanship in CENTURY produced the first-of-its-kind Soft Touch Matte finish, offering a tactile experience similar to that of a soft leather glove.
CENTURY is available in a palette of 75 colors, ranging from mid-tone to dark shades, intended to enrich the color collection of interior designers. These quintessential hues offer an unrivaled depth and richness of color previously unseen in the industry, enabling this paint to transform not only a room, but the entire color experience. The colors of the CENTURY palette draw inspiration from natural elements such as minerals, gems, spices, herbs and plants.